Your Billy shelf transforms to the ultimative record shelf
You would like to see your Covers in the record shelf?

You would flip through your Vinyl like in the record store?

This is the solution!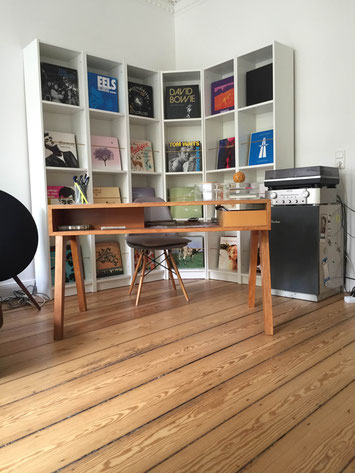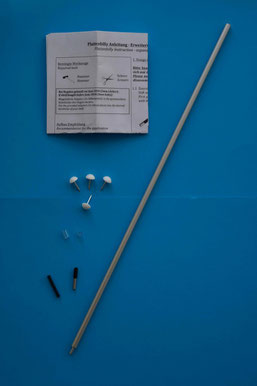 The Recordbilly-set consists on the one hand of a high quality metal rod (choise anodized aluminium in Silver Matt or Antique Gold).
The 6mm thick rod props your vinyl while you are flipping through it.
The adapter at the one end of the rod fits perfectly into the boreholes of your Billy.
At the other end is a hole to fit in the spring and the pin.
The length of the rod is exactly adjusted to the width of a Billy shelf.
Additional adapters are also included, if you have a old Billy shelf (bought before June 2014).

On the other hand each set contains four stoppers, which you can fit in your shelf with the help of a template (included in scope of delivery). The stoppers pretend your vinyl from falling out of the rack and make flipping through your LP much more easier. 
You could store round about 40 LPs into one shelf base (Gatefold correspondingly less).
Example record shelf (shelf and accessoires not included in scope of the delivery).