someone else's room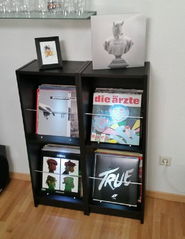 Here you can see the small Billy in the flat from Tobias...
Really nice. Thanks!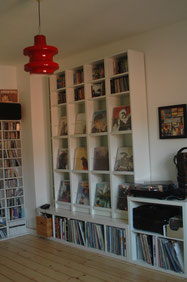 Thanks to Christian for this nice picture!
His lovely records stored in Plattenbilly, the rest in the bottom. Using the upper
rack for 7-Inches is also
a nice idea.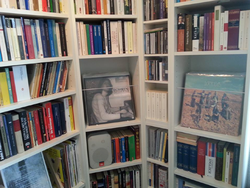 A feedback from one of our first customers - thanks Felix!
Here you can see 2 Plattenbilly in silver matt color installed in
a really nice book shelf. What could be more splendid...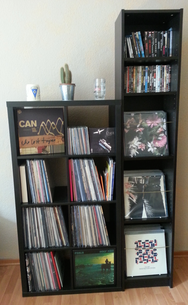 Beautiful combination...
Expedit for the mass and Billy + Plattenbilly for the good look!
Thanks to Carsten.